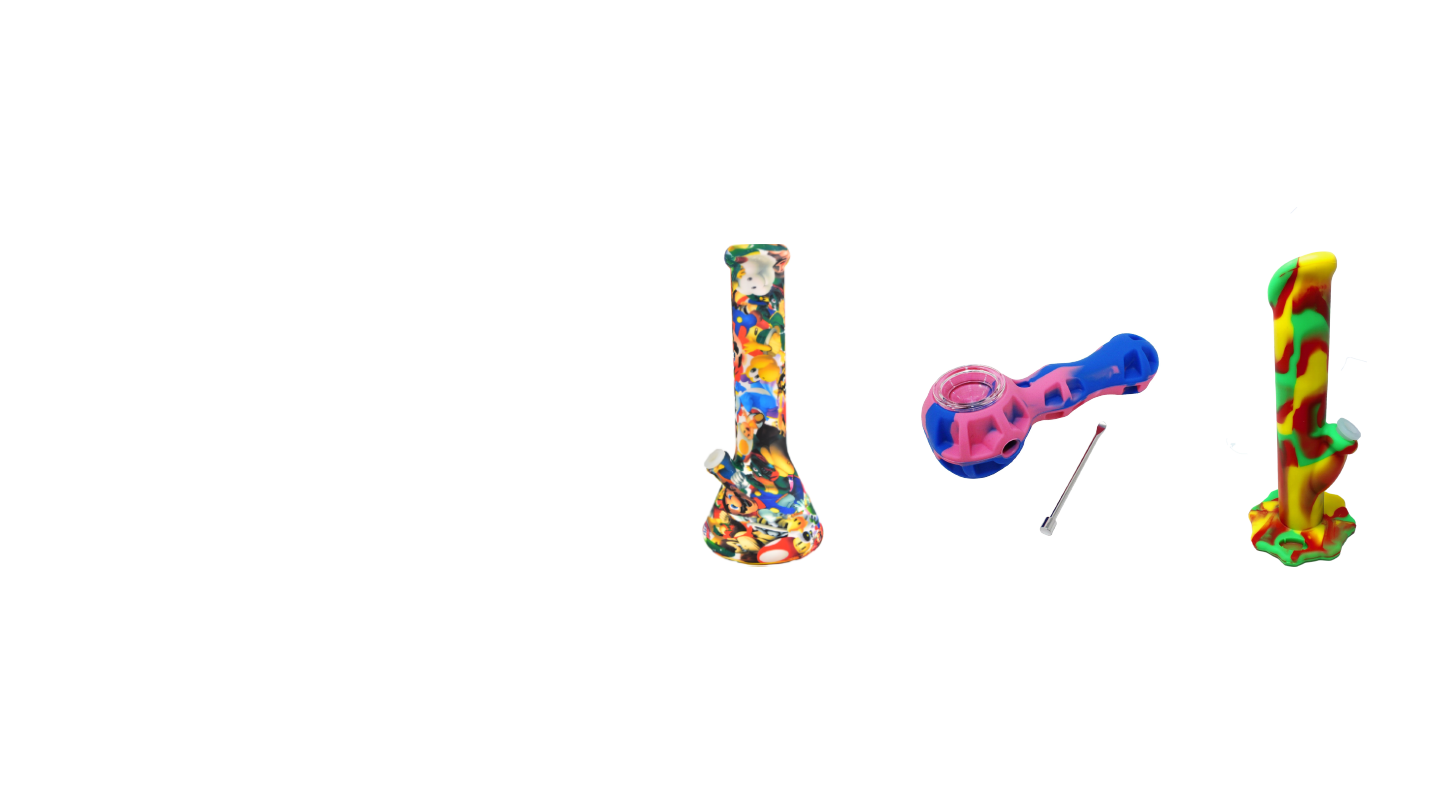 15 products
Glass is beautiful, but we aren't all that graceful. If you're sick of breaking your glass devices, we can't blame you. We've been there—and it sucks. Not only does it hinder your smoking, but it wastes your money.
This is where silicone comes in. 
Silicone designs make it much easier for the clumsiest among us to enjoy a good smoke, but that isn't their only benefit. These devices can offer a calm and cool experience, even when you leave your rig on the side of the table—and they are fun too.
One of the best parts of using a silicone pipe or breaker is the fact that you can really dress it up with a good design. Available in a variety of eye-catching colors, these user-friendly devices are perfect for even the most aggressive smokers. Keep one on hand for your convenience—or use them for your clumsy friends that can't be trusted with the good stuff.