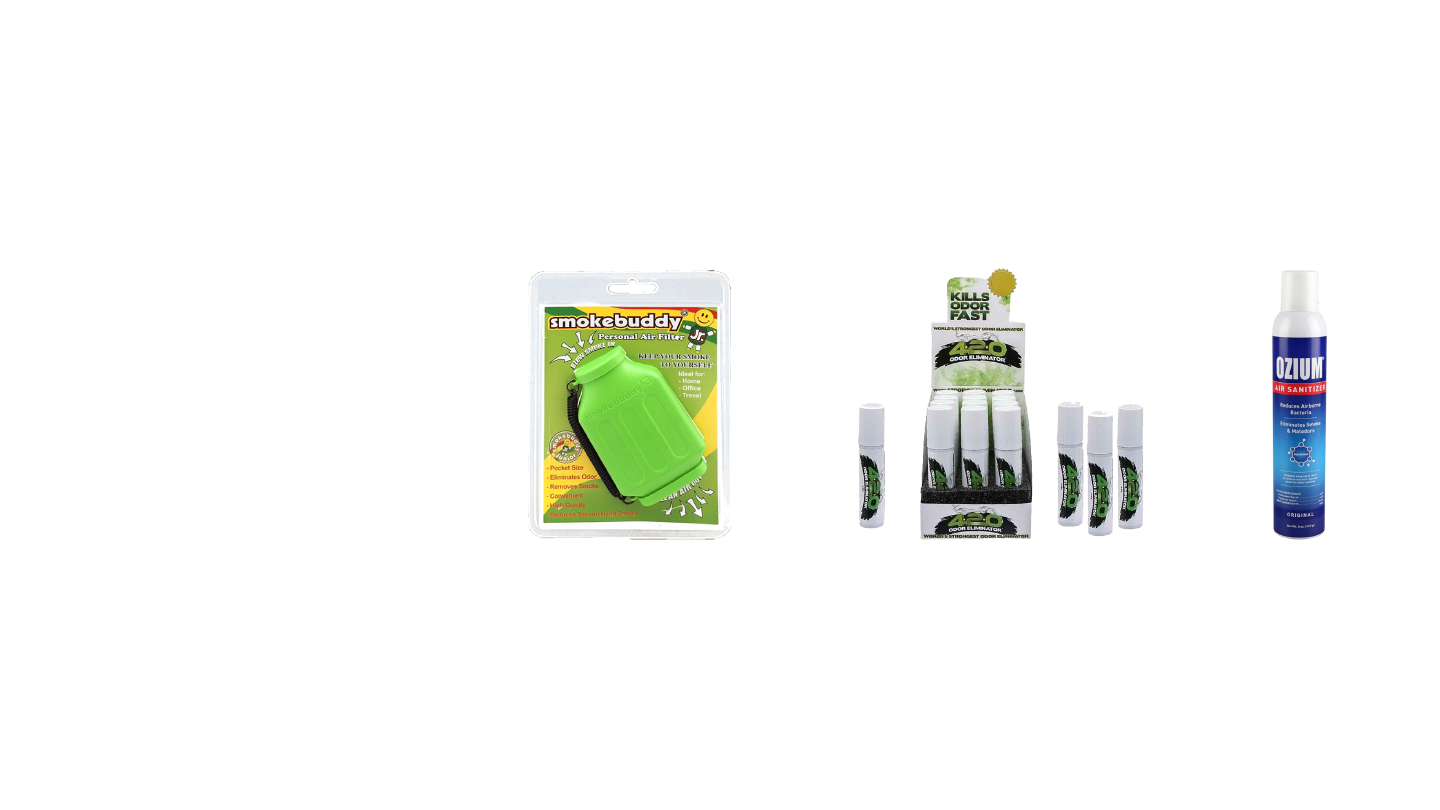 10 products
Smoking is great, but it does have a tendency to linger. Fortunately, that isn't something that you have to live with. Just because you enjoy smoking, it doesn't mean that you necessarily want your home to smell like it. We offer solutions that help.
The Smoke Buddy Jr is a product designed to eliminate the smell by blowing smoke thru a specially designed carbon filter.  
You can easily sanitize the air around you with our odor-eliminating solutions. Each one is able to be used in a variety of settings and can completely mask the scents that come with smoking. It is a great way to clean up your air supply and enjoy a better experience.
Not every air sanitizer offers what smokers are looking for. Sometimes, you don't want your smoke to reach the air at all. With other odor eliminators, you can easily exhale into a tube that will stop the smoke from ever reaching the air. It's easy to use and perfect for use on the go!