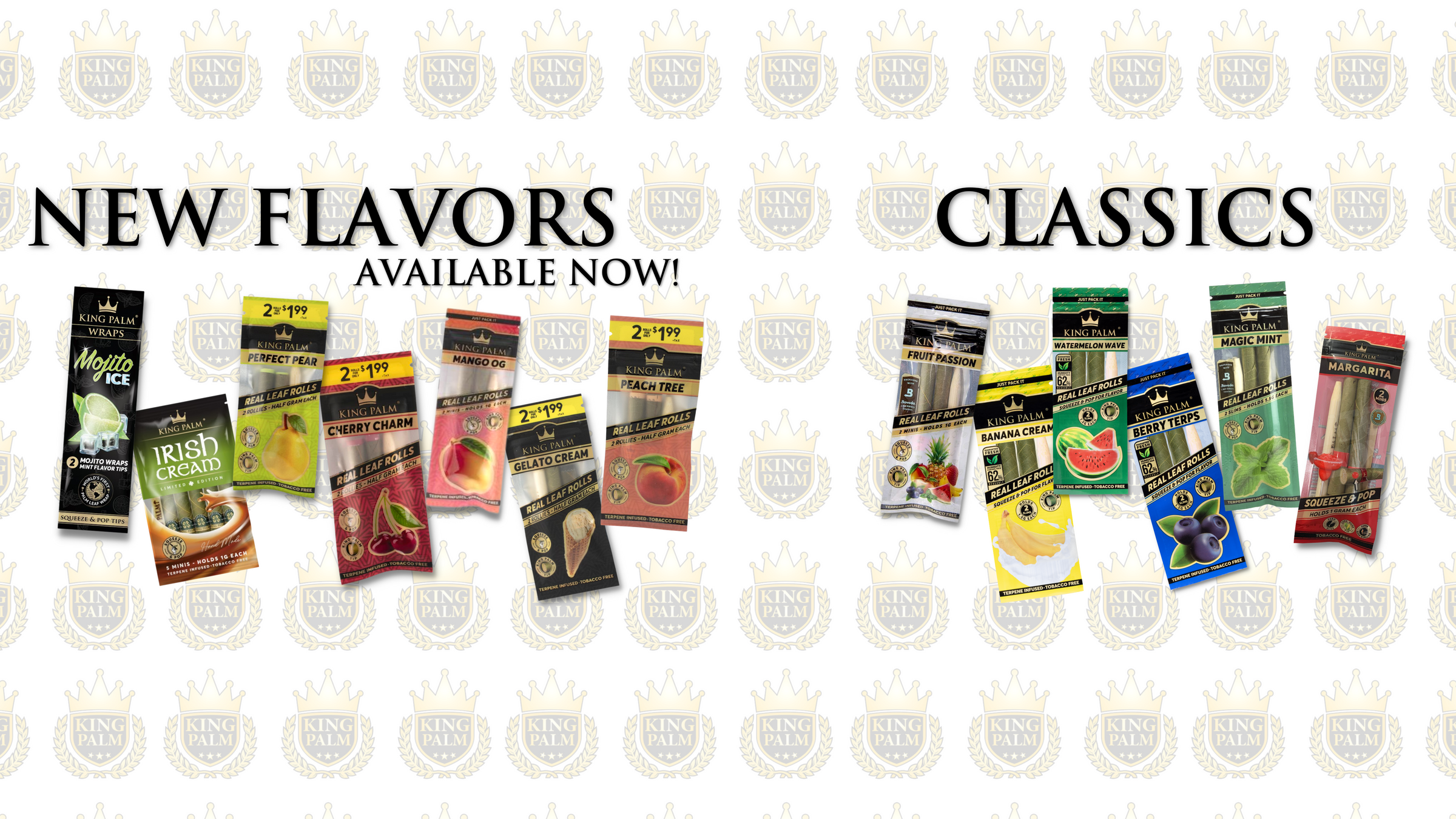 37 products
King Palm is a brand that aims to add a little extra flavor to your smoking experience. Who doesn't love a delicious taste while you smoke? Fortunately, King Palm makes products with taste in mind.
This brand offers incredible wraps that bring a little something extra. Whether you're looking for Mojito Ice or you want to try out their Irish Cream, King Palm is here to add a luxurious flavor boost that will bring your smoking experience straight into the future.
Smoking never tasted this good! King Palm is quickly becoming a customer favorite and should be stocked in all smoke shops and dispensaries.