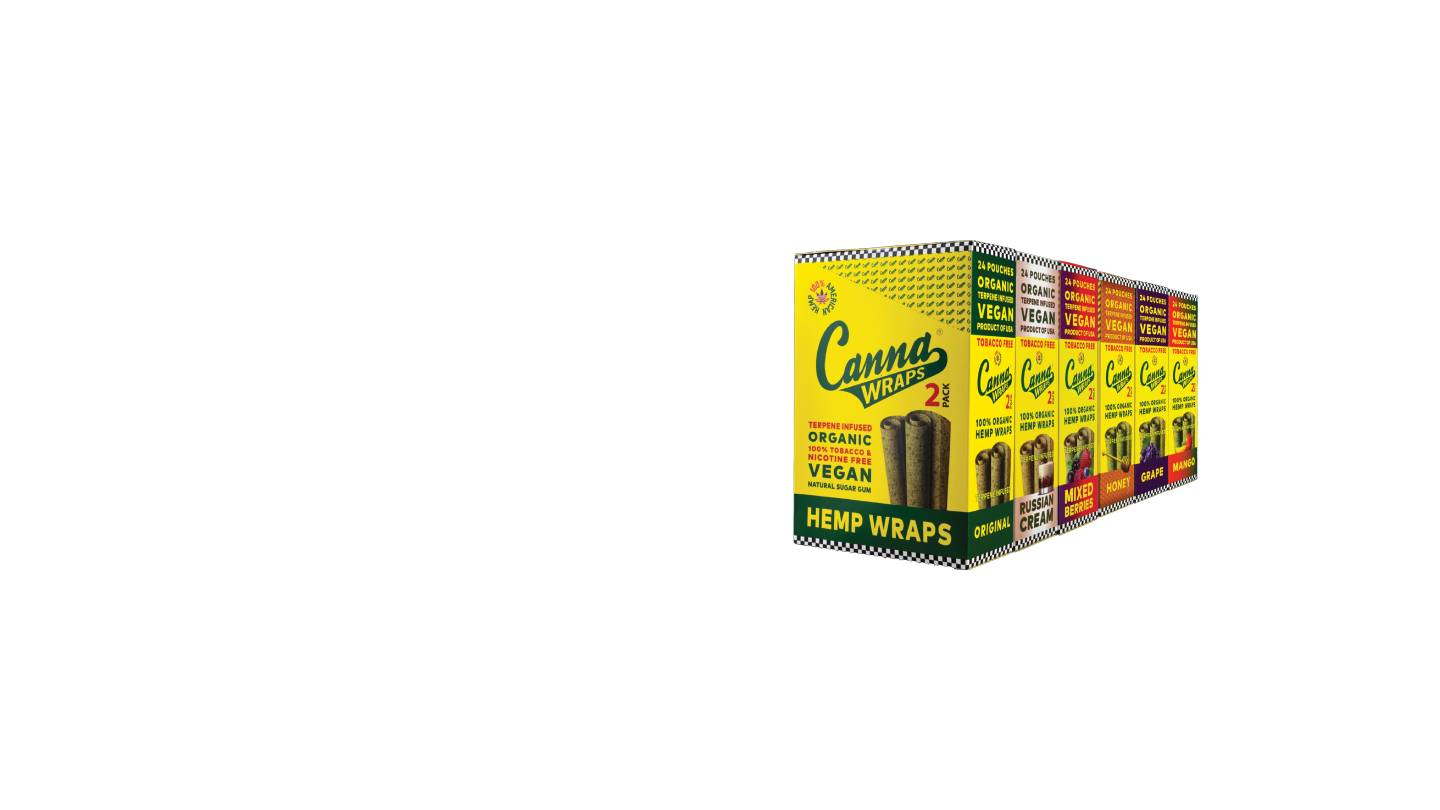 0 products
Sorry, there are no products in this collection.
Canna Wraps offers a completely simplistic wrap experience that is perfect for new users, and they bring a little magic to it too. Available in different flavors, these 100% hemp wraps are great for creating a custom smoke.
The real charm of Canna Wraps is the fact that they put health and the planet first. Every Canna Wrap is made using terpene-infused organic hemp—and the quality is just incredible. Vegan, organic, and flavorful, Canna Wraps is perfect for smokers of all kinds.